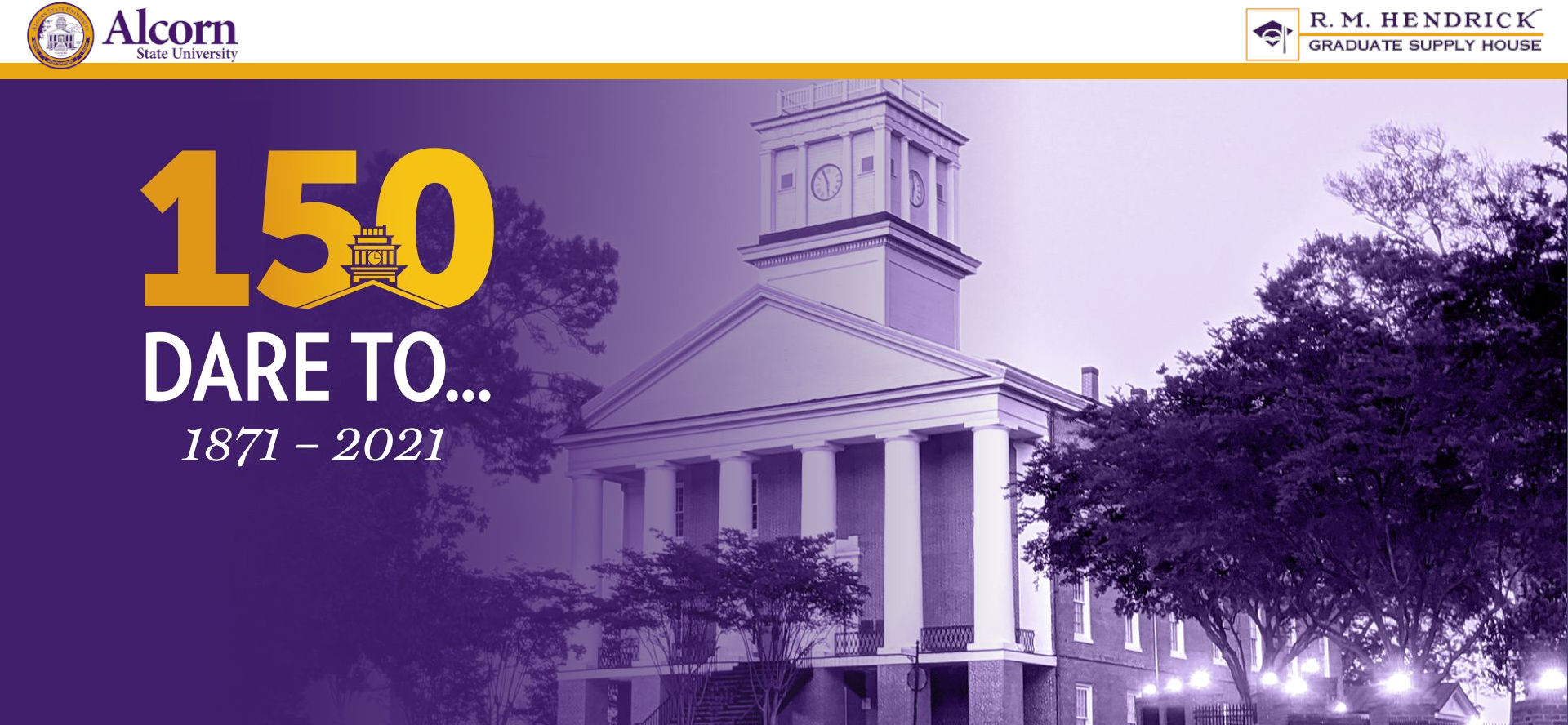 Congratulations Graduates!
Graduate Supply House is honored to provide industry leading academic regalia for Alcorn State University.  Please click the COMPLETE YOUR ORDER link below to reserve an outfit especially for you.
IMPORTANT DATES AND INFORMATION
COMMENCEMENT
The Fall 2022 Commencement is scheduled to take place on Saturday, December 10, 2022.  Please visit the ASU Commencement Page

for more information. 
REGALIA
Graduates may keep all parts of their regalia package. 
DEADLINE FOR ORDERING REGALIA 
Tuesday November 1, 2022, at 11:59 PM CT 
REFUND REQUEST DEADLINE
Graduates may visit www.gradsupply.com/student-orders to request a refund before 11:59 PM CT on November 3, 2022.  All purchases become non-refundable after the November 3, 2022, refund request deadline.
REGALIA DISTRIBUTION
IF YOU CHOOSE ON-CAMPUS PICK-UP:  Your regalia will be available for pick-up in the E. E. Simmons Gymnasium on Tuesday, December 6 – Friday, December 9, 2022 (Click HERE for pick-up times).  Please bring your receipt or photo ID to pick up regalia. 
IF YOU CHOOSE SHIP-TO-HOME: 

Your regalia order will be shipped, via UPS, during the week of November 28, 2022.
REGALIA PRICES
All Graduate Regalia orders are non-refundable purchases after November 3, 2022.  Prices below do not reflect the additional $20.00 fee that will be added to SHIP-TO-HOME orders. 
BACHELOR PACKAGE:  $50.00 incl. tax

 (Purchase – includes cap, gown, and tassel)
MASTER/SPECIALIST PACKAGE:  $80.00 incl. tax (Purchase – includes cap, gown, tassel, and hood)
DOCTORAL REGALIA PACKAGE:  $90.00 incl. tax

 

(Purchase – includes cap, gown, tassel, and hood)
© 2022 All Rights Reserved · Graduate Supply House, Inc.