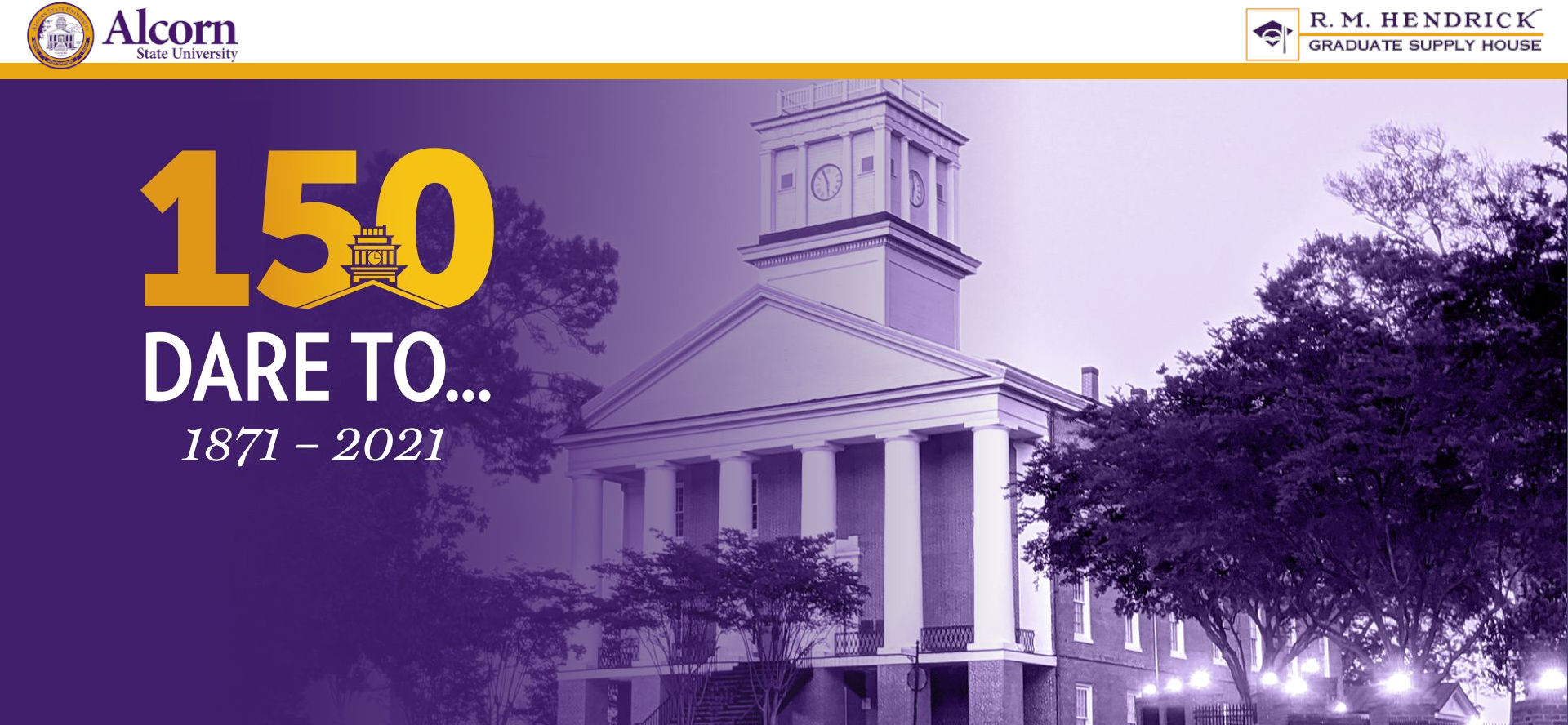 Welcome Faculty and Esteemed Guests!
Graduate Supply House is honored to provide industry leading academic regalia for Alcorn State University.  Please click the COMPLETE YOUR ORDER link below to reserve an outfit especially for you.
IMPORTANT DATES AND INFORMATION
SPRING COMMENCEMENT
The Alcorn State University Spring 2022 Commencement ceremony will take place on May 14, 2022. 

Please visit the

ASU Commencement Page

for up-to-date times/locations.
DEADLINE FOR ORDERING REGALIA ONLINE
Sunday, April 17, 2022, at midnight.
REFUND REQUEST DEADLINE
Graduates may visit www.gradsupply.com/student-orders to request a refund before Midnight on April 17, 2022.  All purchases become non-refundable after the April 17, 2022, refund request deadline.
REGALIA DISTRIBUTION
IF YOU CHOOSE ON-CAMPUS PICK-UP:  Your regalia order will be available for pick-up in the E. E. Simmons Gymnasium on Wednesday, May 11 – Friday, May 13, 2022 (Click HERE for pick-up times). 
IF YOU CHOOSE SHIP-TO-HOME: 

Your regalia order will be shipped, via UPS, during the week of April 27, 2022.
RENTAL REGALIA RETURNS
All rented regalia items must be returned at the designated drop-off locations following the ceremony or shipped to Graduate Supply House using the included return shipping label.
© 2021 All Rights Reserved · Graduate Supply House, Inc.