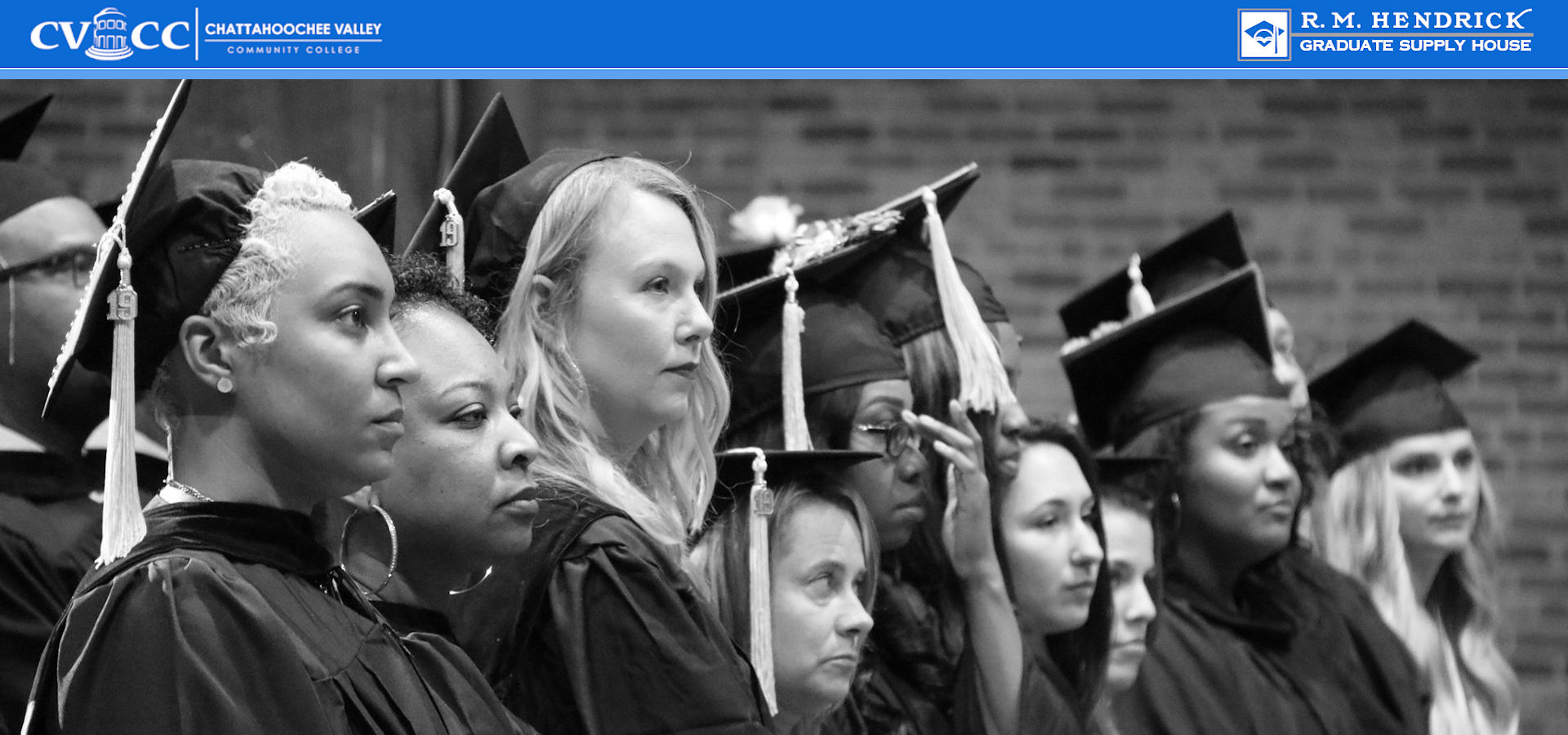 Congratulations  Graduates!
Graduate Supply House is honored to provide industry leading academic regalia for Chattahoochee Valley Community College.  Please click on the "COMPLETE YOUR ORDER" link below to reserve a regalia outfit especially for you.
IMPORTANT DATES AND INFORMATION
COMMENCEMENT
The Chattahoochee Valley Community College Commencement Ceremonies are held once a year at the end of the Spring Semester.  The Spring 2024 Commencement is scheduled to take place on Friday, May 3, 2024.  
REGALIA ORDERING DATES 
The deadline to order your graduation regalia is 11:59 p.m. CT on March 1, 2024.  
REFUND REQUEST DEADLINE
You may visit

 

www.gradsupply.com/student-orders to request a refund before 11:59 p.m. CT on March 1, 2024.  After March 1, 2024, all regalia orders are non-refundable.
REGALIA DISTRIBUTION
Your regalia will be available for pick-up on April 29, 2024, from 8:00 a.m. – 5:00 p.m. in the Admissions office located in Wallace Hall, Room 201A.  
© 2023 All Rights Reserved · Graduate Supply House, Inc.