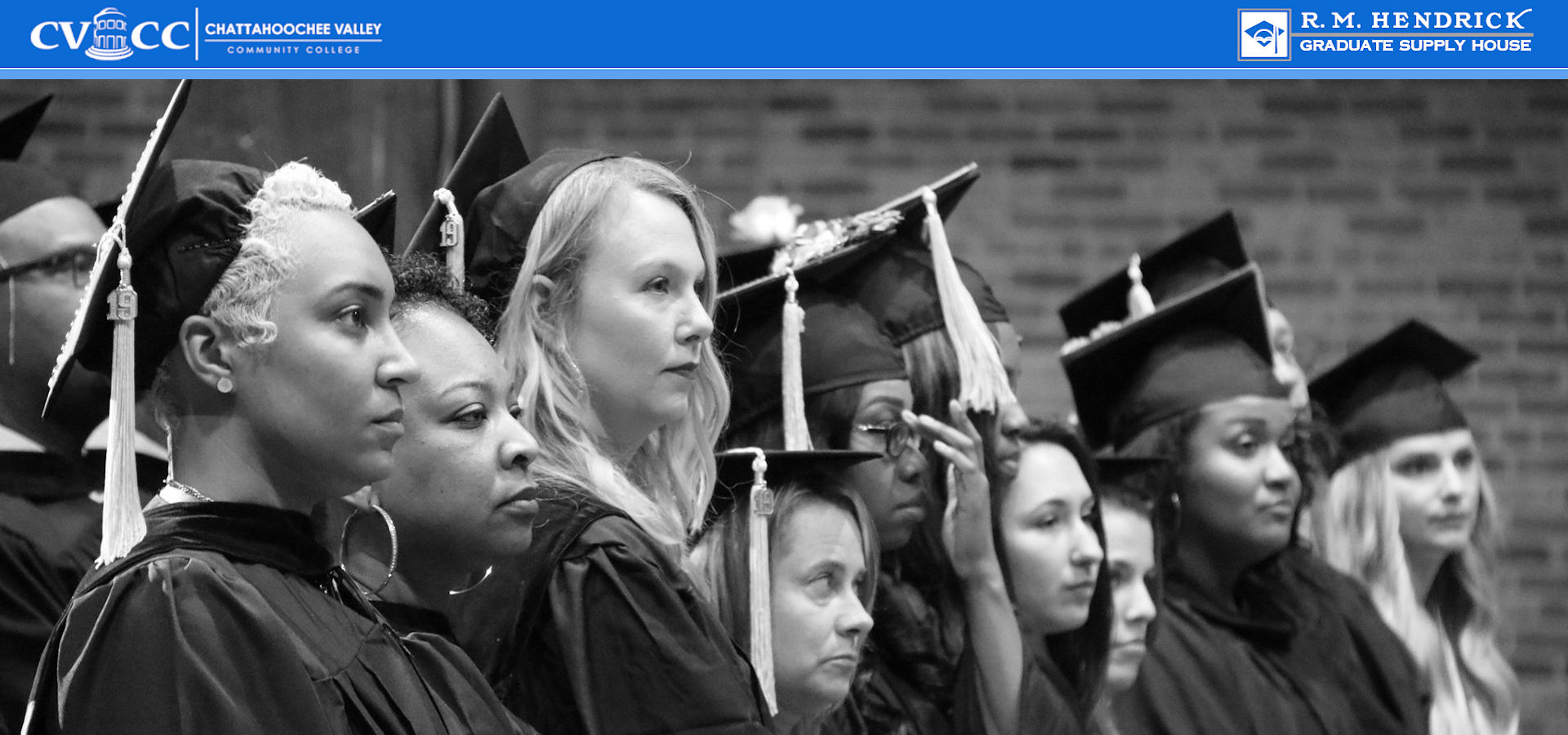 Congratulations  Graduates!
Graduate Supply House is honored to provide industry leading academic regalia for Chattahoochee Valley Community College.  Please click on the "COMPLETE YOUR ORDER" link below to reserve a regalia outfit especially for you.
IMPORTANT DATES AND INFORMATION
COMMENCEMENT
The Chattahoochee Valley Community College Commencement Ceremonies are held once a year at the end of the Spring Semester.  The Spring 2023 Commencement is scheduled to take place on Friday, May 5, 2023, at 10:00 a.m.  
REGALIA ORDERING DATES 
The deadline to order your graduation regalia is Midnight (12:00 a.m. CT) on March 1, 2023.  
REFUND REQUEST DEADLINE
You may visit

 

www.gradsupply.com/student-orders to request a refund before Midnight (12:00 a.m. CT) on March 1, 2023.  After March 1, 2023, all regalia orders are non-refundable.
REGALIA DISTRIBUTION
Your regalia will be available for pick-up on May 1, 2023, in the Admissions office located in Wallace Hall, Room 201A.  
© 2021 All Rights Reserved · Graduate Supply House, Inc.