Congratulations!
Graduate Supply House is honored to provide industry leading academic regalia for the Southern College of Optometry.  Please follow the "Complete Your Order" link below to order regalia especially for you.
IMPORTANT INFORMATION
COMMENCEMENT
Commencement is tentatively scheduled for Tuesday, May 4, 2021.  Please visit SCO's commencement page for more information as the date approaches.
ONLINE ORDER DEADLINE
 Sunday, April 4, 2021, at Midnight.
REGALIA DISTRIBUTION:
Regalia distribution details will be announced the week of April 26, 2021.  Please watch for an email from Joe Hauser/Candis Lee.
Questions – Please contact Candis Lee in Student Services at the office of student services at 901-722-3228.    You may also contact Graduate Supply House, Inc. at george@gradsupply.com for any changes that need to be made to your order.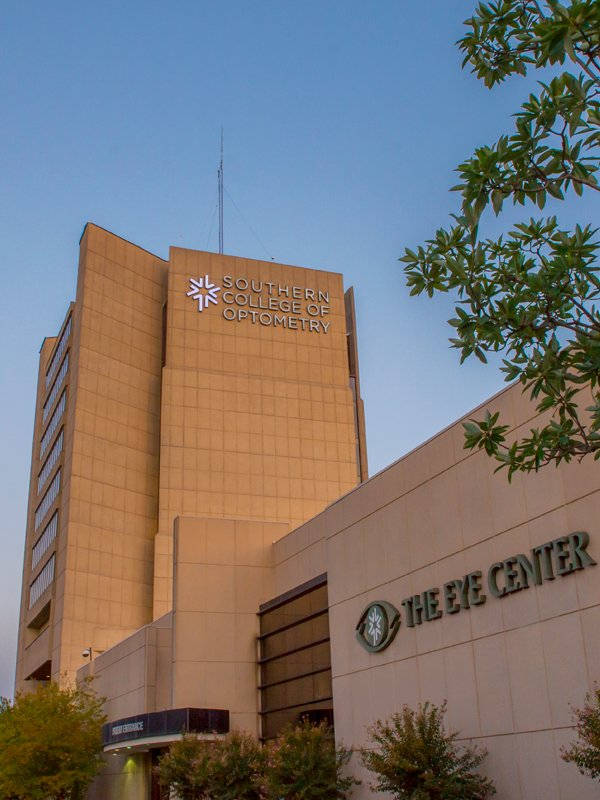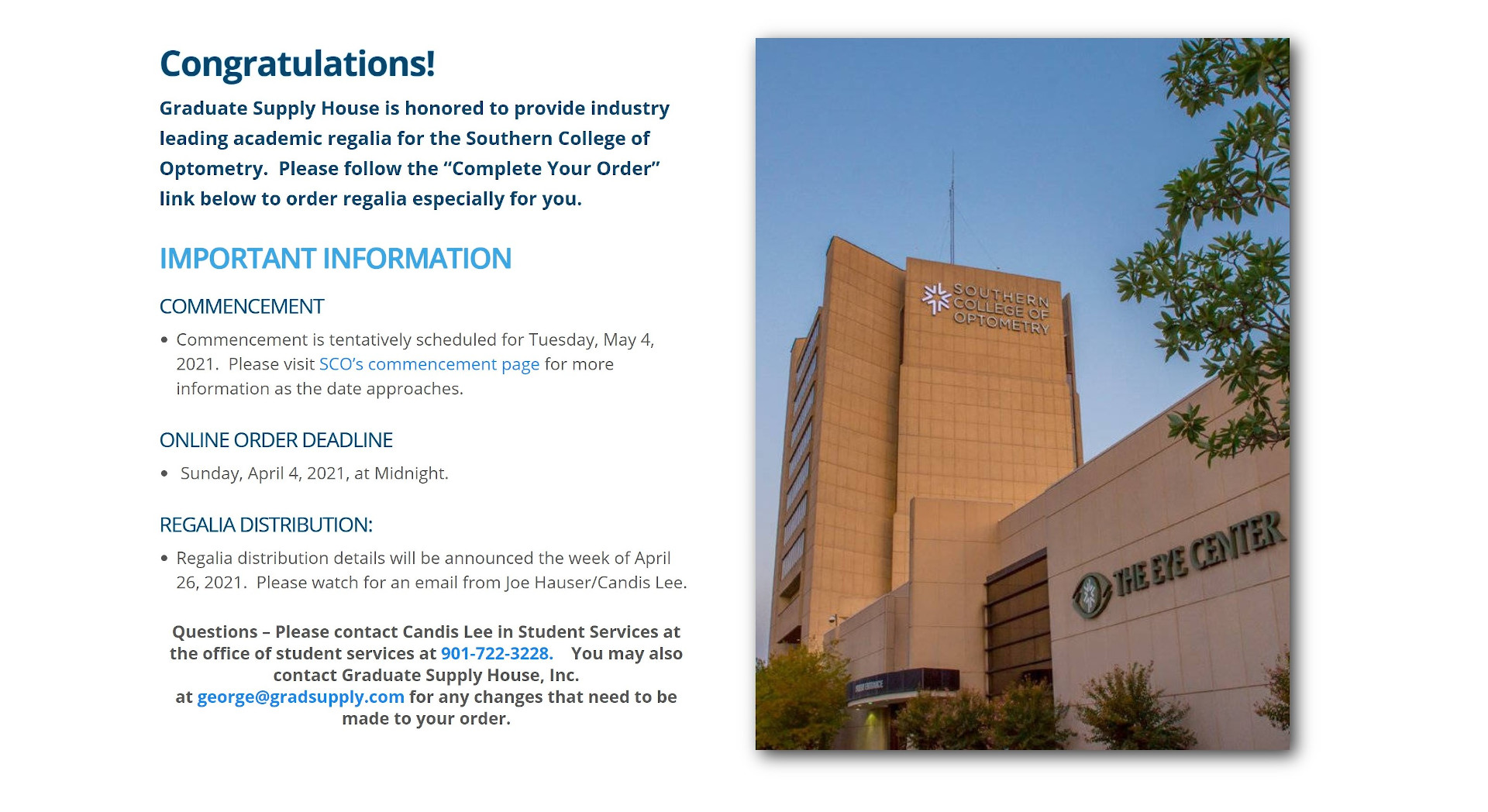 © 2017 All Rights Reserved · Graduate Supply House, Inc.